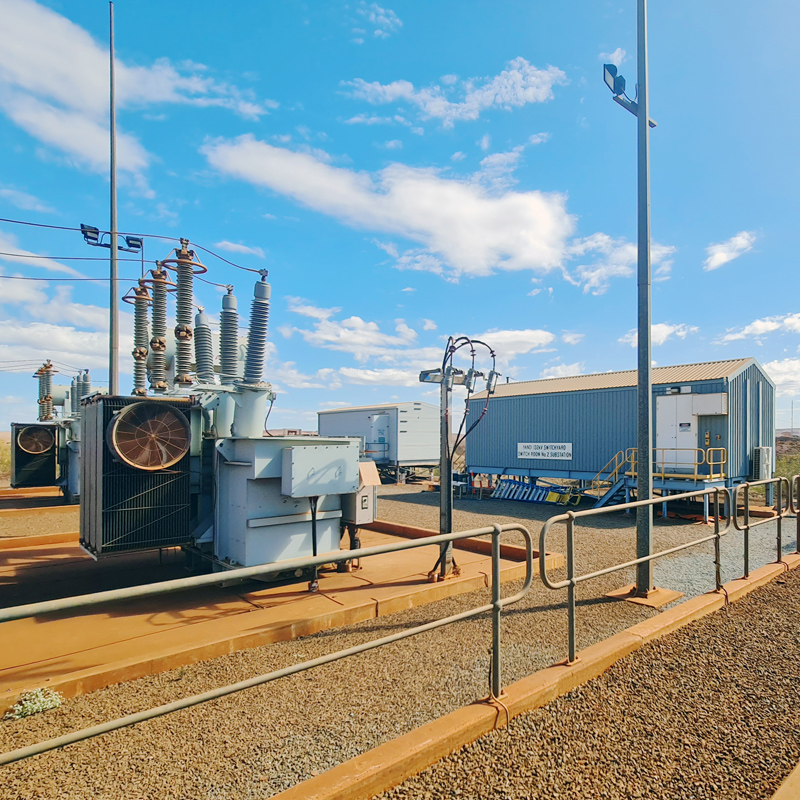 CLIENT: BHP
LOCATION: Pilbara, WA.
SCOPE:
HV Substation SCADA and communications design, configuration, testing & commissioning at Yandi and Junction.
TECHNICAL SITUATION
Yandi and Junction substations are critical NPI HV assets providing power to Yandi and MAC mining operations. These substations were constructed by Areva in the late 90's and are fitted with Areva e-Terra proprietary SCADA system.
This SCADA system is standalone and does not form part of the BHP standard NPI HV SCADA system currently in operation. Critical faults within the Areva SCADA system can result in the loss of remote control and monitoring of the 2 substations. In addition, Transformer Management system (TMS) and Automatic Voltage Regulator (AVR) installed within both substations are facing similar issues. There are multiple issues with the existing protection system leading to lack of operational flexibility and risk of critical failures.
APD Engineering was engaged to perform the SCADA and communications design, configuration, testing & commissioning scope.
SERVICES PROVIDED
Upgrade NPI inland HV SCADA system to the latest standard that supports IEC 61850 GOOSE/MMS;
All protection relays and ancillary systems were migrated onto the new HV Transmission SCADA System;
The voltage regulation functionality was replaced by dedicated AVR relays (MR Tapcons);
Staging Plan for cutover of all assets including detailed risk assessments, capital cost estimates & project schedules;
SCADA gateway, HMI and network equipment configuration, bench-testing;
Site Commissioning at Yandi, Junction & Newman substations;
SEL-3555 RTAC gateway, SEL-3355 HMI and application server, SEL-2240 Axion I/O, SEL-2488 GPS clock;
Cisco IE-4010 network switches.