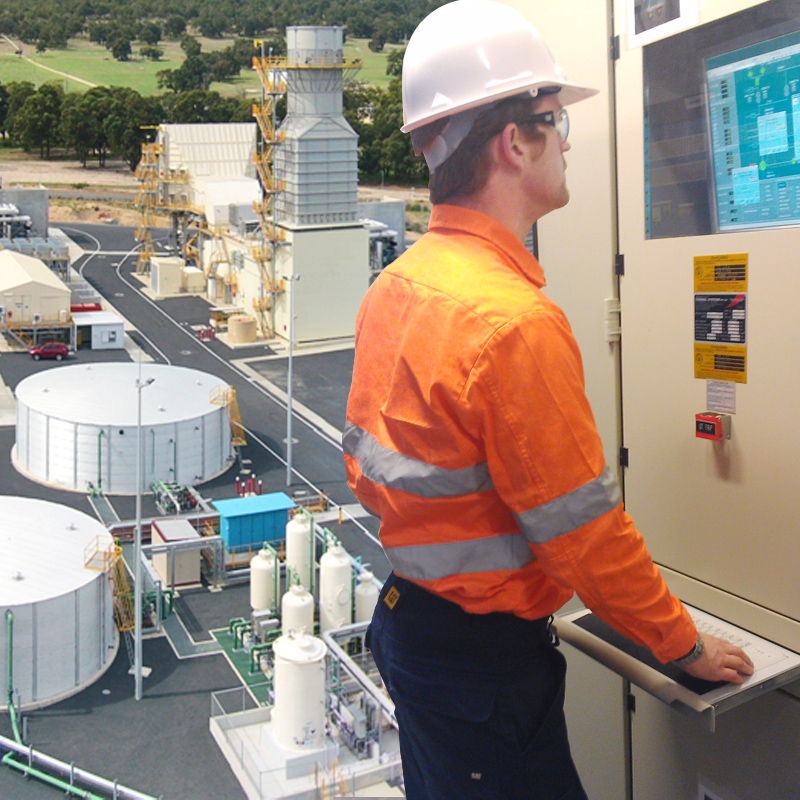 CLIENT: Alinta Energy & Western Power
LOCATION: Wagerup & Pinjarra, WA.
SCOPE:
Western Power Technical Rules requires Large Generation Plants to undertake Compliance Testing & Model Validation works when upgrade/modification works are proposed for the power plant installations or their associated controllers (AVR, Governor, PSS etc.).
Alinta Energy required to complete the site testing & PowerFactory modelling works for their Wagerup & Pinjarra Power Stations (of 380MW & 280MW rated capacity, respectively).
TECHNICAL SITUATION
APD Engineering was commissioned by Alinta Energy to assist with the compliance testing and PowerFactory model validation works required for Wagerup and Pinjarra Power Stations.
In addition to the Technical Rules compliance testing, Alinta requested that APD perform a full suite of protection relay tests at the sites to ensure compliance with the latest requirements.
APD provided the technical expertise and the onsite testing and measurement devices needed to complete the package of works. Model validation works (using DIgSILENT PowerFactory) were also completed by APD's in-house modelling team.
SERVICES PROVIDED
Review the power plants document (incl. all control and protection functions);
Prepare a test plan for client review and approval (incl. technical workshops);
Prepare the detailed Inspection Test Plan and Results (ITP/ITR) documents for the sites;
Site testing works including offline and grid connetced tests for the governor, AVR (with OEL/UEL) and the PSS controllers;
Protection injection testing using Omircron for the relays installed at the power plants;
DIgSILENT PowerFactory modelling works to overlay the model/site results & confirm:
– Open-Circuit voltage and AVR Step Change Responses;
– Online AVR Small and Large Step Responses (incl. PSS, OEL and UEL);
– Online Governor Deadband, Small/Large Steps and Ramp-Rate Response;
– Final recommendations and model tuning for Technical Rules compliance.