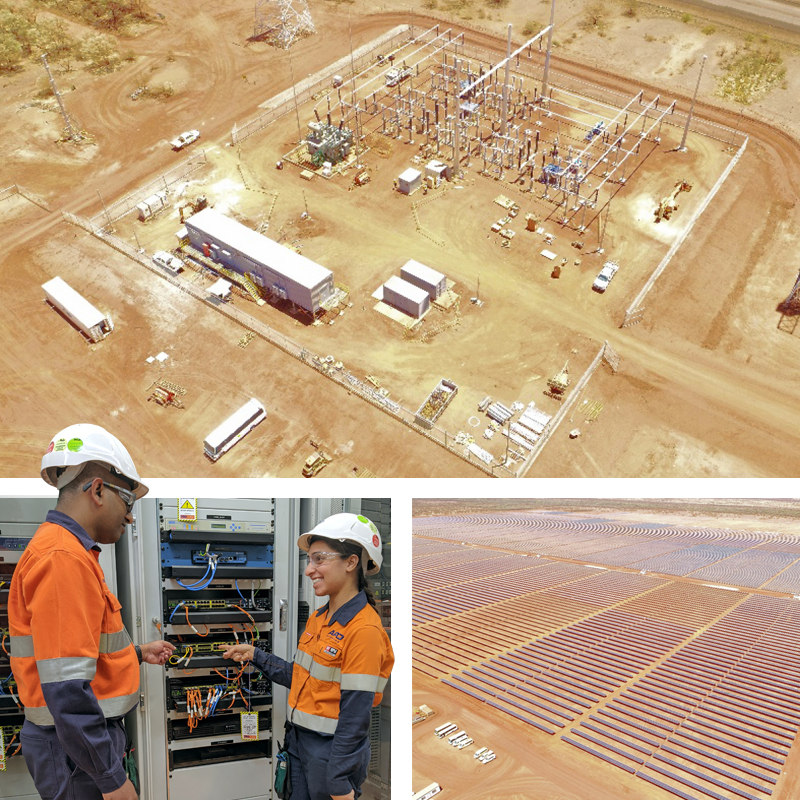 CLIENT: Alinta Energy
LOCATION: Pilbara Region, WA.
SCOPE:
APD Engineering were engaged by Alinta Energy to provide Owner's Engineering services for the Chichester Solar Farm.
TECHNICAL SITUATION
The Chichester Solar Project consisted of a 60MW solar PV power station located in the Pilbara region. The project also included 64km of 220kV transmission line, two new 220kV substations at Christmas Creek and Cloudbreak and an expansion of the 220kV Roy Hill substation.
APD provided owners engineering services to Alinta Energy in the administration of the EPC style contract.
SERVICES PROVIDED
Design review of all design documents against the owners requirements and Australian Standards;
Participated in design review workshops
and all safety workshops;
Reviewed the contractors quality documentation;
Contractor queries response.
DISCIPLINE REVIEWS INCLUDED
High Voltage Electrical;
Secondary Systems;
Solar PV;
SCADA;
Transmission Lines;
Communications;
Civil and Structural Engineering.