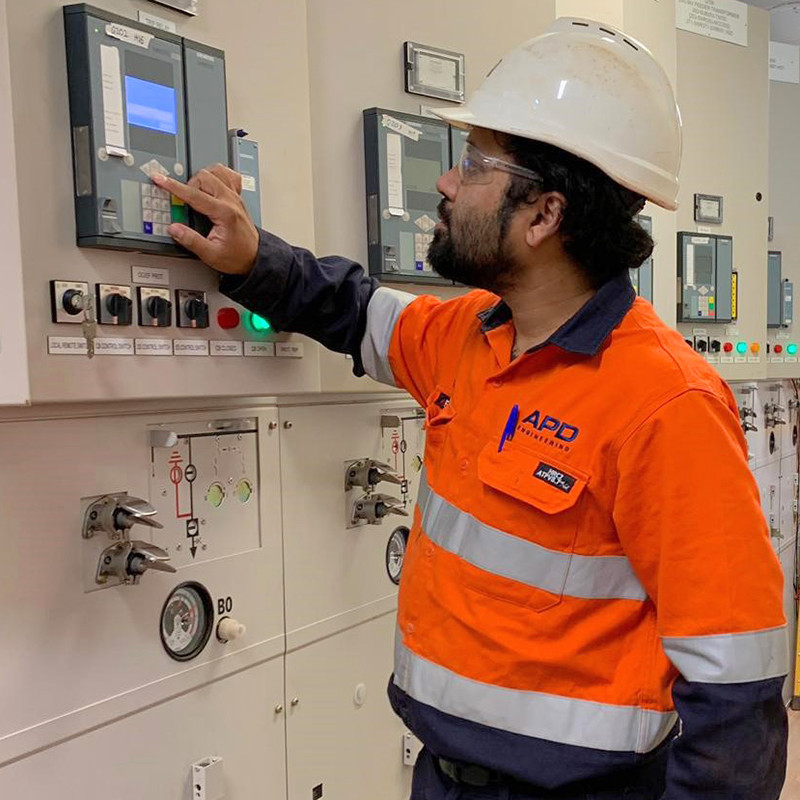 CLIENT: Roy Hill
LOCATION: Pilbara, WA.
SCOPE:
Repurposing of a 33kV switchboard from Roy Hill Port for integration into their Mine's PMS.
TECHNICAL SITUATION
The Roy Hill Ultrafine Iron Recovery Facility required the repurposing of a EPSA (Energy Power Systems Australia) 33kV  switchboard, originally from the Roy Hill Port, to the Roy Hill Mine.
APD Engineering's Electrical, Instrumentation & Control (EIC) Team successfully configured and tested the new switchboard for integration into the Roy Hill Mine Power Management System (PMS).
SERVICES PROVIDED
PMS development using Siemens SICAM AK, RTU and SICAM SCADA;
Siemens Siprotec 5 protection relays configuration using Digsi 5;
Electrical design input & development to configure the EPSA switchboard to the Roy Hill Mine standard switchboard;
Implementation of IEC61850 MMS & GOOSE communications;
IEC60870-5-104 communications configuration from RTU to SCADA;
Ethernet network switches monitoring via SNMP direct from SICAM SCADA;
Factory Acceptance Testing;
Site Commissioning – Protection relay testing and integration of IEDs with the PMS and SCADA systems.