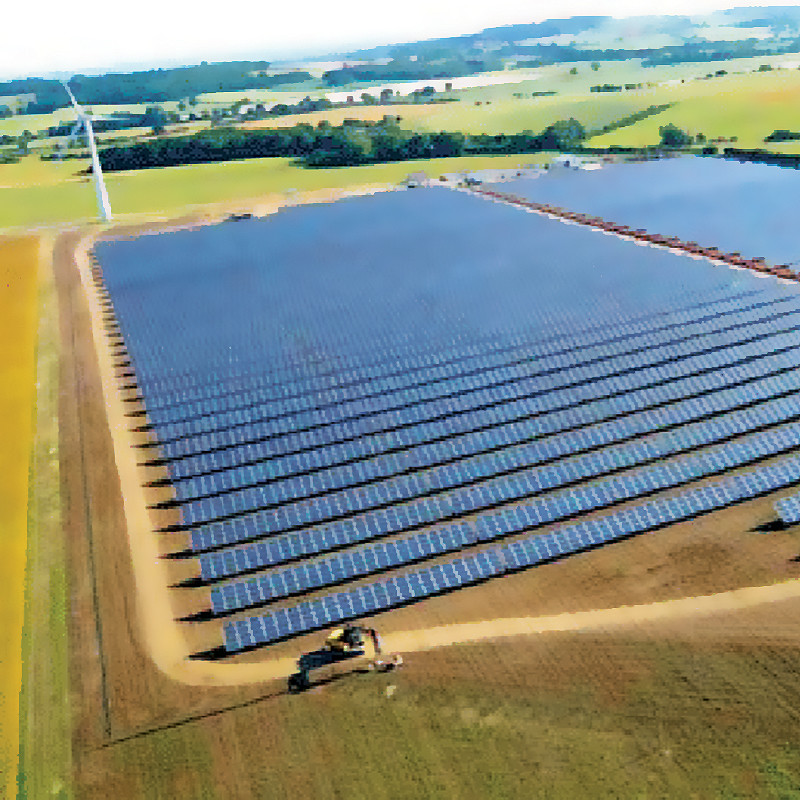 CLIENT: NEOEN AND BOUYGUES CONSTRUCTION
LOCATION: Central NSW.
SCOPE:
Soil Testing, Earthing Design, Conductor Sizing, Step & Touch Assessment, Earth Injection Testing.
TECHNICAL SITUATION
APD have been commissioned to carry out detailed earthing design and site testing for the solar farms.
Key tasks completed by APD:
Soil resistivity testing at 4 solar farms;
Earthing hazard assessment for the entire installation (from PV frames through to the DC collection grid, PCUs, MV reticulation and delivery substation);
Earthing design for auxiliary installations such as fences, O&M buildings and lightning masts;
Earthing connection assessment to the utility (NSP) zone substations;
Conductor sizing and detailed Earthing & Bonding design drawings for construction;
Earth injection testing & measurement of step and touch hazards in and outside solar farms.
SERVICES PROVIDED
Soil resistivity testing;
Conductor thermal ratings for the site and earth continuity conductor to the NSP substation;
EPR hazard transfer assessment and earth grid resistance for the lightning protection earthing;
Earthing design for the modules, DC arrays, PCUs, MV reticulation & delivery station;
Bill of Material (BOM) and IFC drawings for the entire site including buildings, fence, etc.;
On-going technical support during the procurement and construction phases.