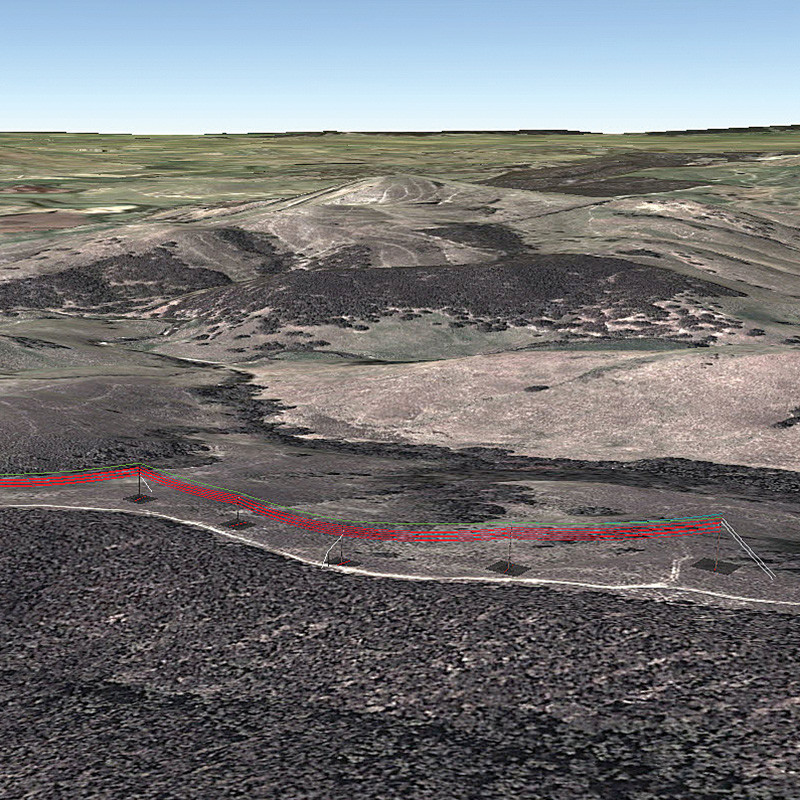 CLIENT: GOLDWIND WITH CONSOLIDATED POWER PROJECTS (CPP)
LOCATION: Gullen Range, Goulburn, NSW.
SCOPE:
Detailed Design and Foundation Assessment.
TECHNICAL SITUATION
APD were engaged by Consolidated Power Projects to design a dual 2.5km 33kV overhead connection between turbines POM23 and GUR01.
No augmentation was required to the TransGrid 330kV substation and transmission line to cater for the power generated by the Gullen Range Wind Farm. The TransGrid 330kV substation was located centrally within the wind farm footprint.
During this engagement APD undertook the following:
Stakeholder engagement;
Preliminary site study;
Concept electrical design;
Line survey;
Detailed electrical design;
Design to limit state standards of AS/NZ7000 2010 utilising PLS CADD as the main industry design tool;
Foundation assessment.
SERVICES PROVIDED
Stakeholder Engagement;
Concept Design;
Detailed Design;
Foundation Assessment;
Site Survey.