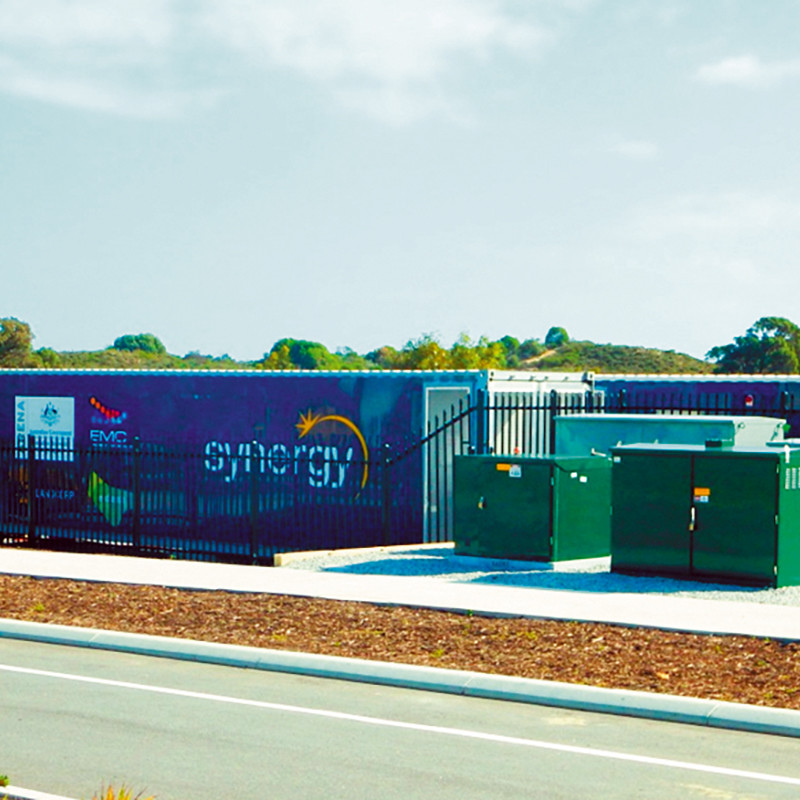 CLIENT: SYNERGY, LENDLEASE AND ENERGY MADE CLEAN (EMC)
LOCATION: Alkimos Beach, WA.
SCOPE:
Earthing Design & EPR Assessment and Step & Touch Measurement.
TECHNICAL SITUATION
The battery storage installed at Alkimos has a unique supply arrangement with the fault current being sourced by the Western Power network as well as the 250kW Li-Ion battery units. Given the extensive experience of APD with design and field testing of renewable energy systems, APD were engaged to provide an end-to-end specialised service with the following tasks:
Soil resistivity testing;
Detailed fault level and protection analysis;
CDEGS modelling and earthing design as per AS 2067 & AS 3000;
Assessment of voltage hazards on various parts of the system;
Extensive EPR hazard assessment on 3rd party assets (pipeline and telecom from DBYD);
Current injection testing to measure step & touch voltages.
SERVICES PROVIDED
Soil Resistivity Testing;
Detailed assessment of fault level;
Earthing design using CDEGS software;
EPR hazard assessment on 3rd party assets;
Step & touch testing and earth grid resistance measurement;
Full compliance letter with NPER sign-off for energisation by the utility.