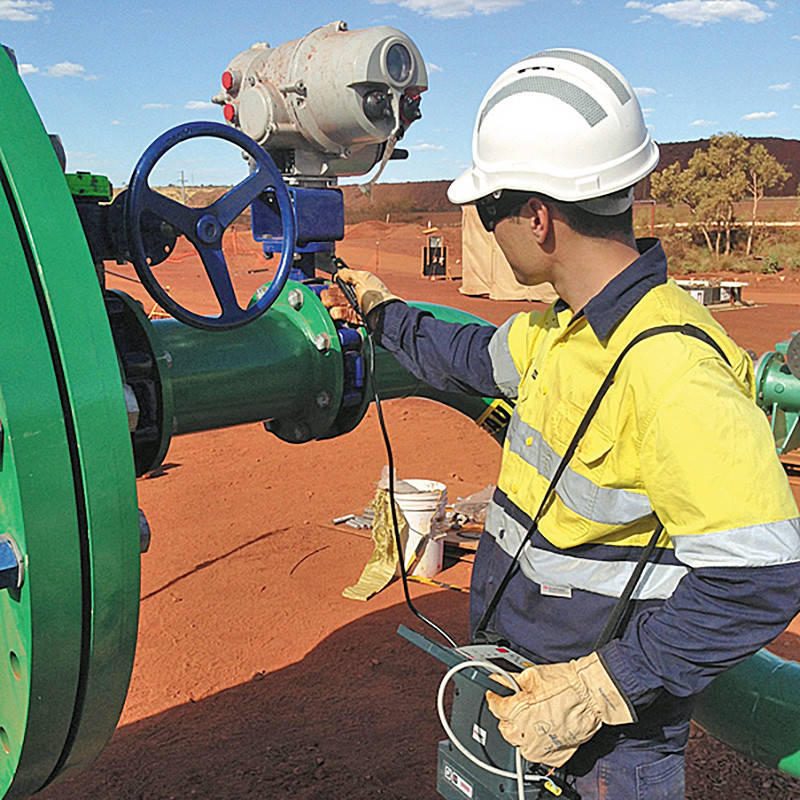 CLIENT: RIO TINTO IRON ORE (RTIO)
LOCATION: Nammuldi Mine, WA.
SCOPE:
Soil testing, detailed EPR/LFI study, earthing design and injection testing.
TECHNICAL SITUATION
A Water Transfer Pump Station was planned for installation as a part of the NBWT project. The 1.6MVA substation at the site was to be supplied through new 33kV overhead power line, 10 km in length, running in parallel with an existing 220kV powerline and a railway track. The proximity of the powerlines presents hazardous voltages generated from conductive and inductive coupling. The resultant step and touch hazards need to be thoroughly investigated to ensure safe operation of the system. The following tasks have therefore been completed by APD:
Undertake soil resistivity measurements and establish the soil model;
Established detailed model of the pump station earthing system, new 33kV powerline, existing 220kV powerline and adjacent railway tracks;
Investigate step and touch voltage hazards in – and outside the pump station due to conductive coupling (EPR) and inductive coupling (LFI);
Assess EPR/LFI hazards under steady-state and earth fault situations;
Assess the remote voltage transfer to the nonelectrical infrastructures including pipelines, valves, tanks, pumps, stairs, railway tracks etc;
Undertake full site compliance testing to assess the step and touch voltage hazards;
Provide design compliance letter signed off by NPER qualified earthing specialist.
SERVICES PROVIDED
Soil Resistivity Testing;
Detailed power system analysis to identify the most onerous design conditions;
Detailed EPR/LFI study using CDEGS software under varying operation scenarios;
Site investigation of step and touch voltage hazards on electrical third party installations such as pipelines, values and railway tracks;
Provision of recommendations for the substation and powerline earthing arrangements.