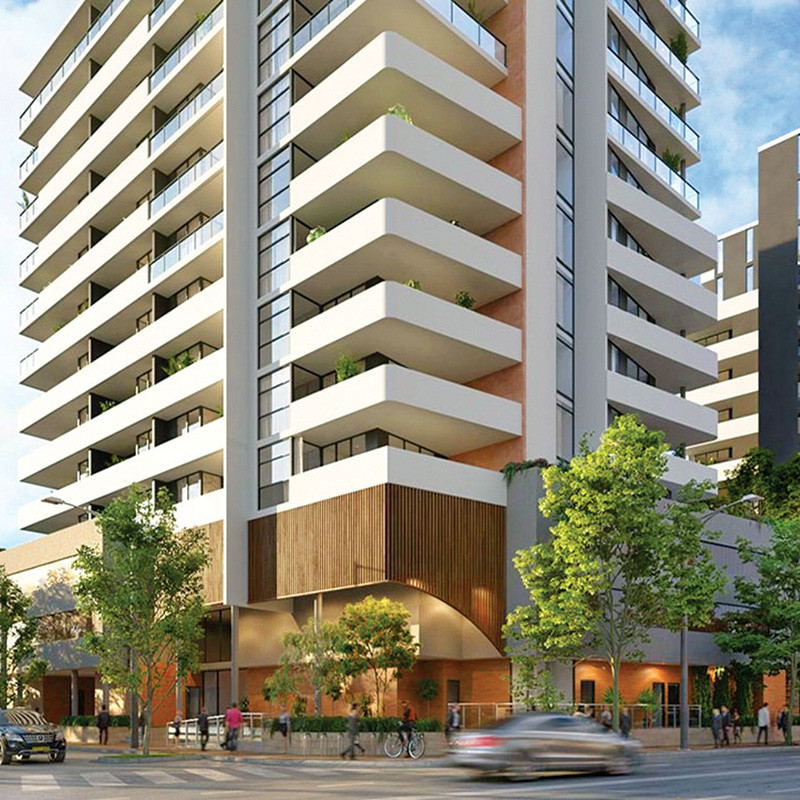 CLIENT: Catalyst Project Consulting Pty Ltd
LOCATION: Newcastle, NSW
SCOPE:
APD Engineering were engaged to provide a certified electrical design for supply of Eaton Apartments in Wickham, Newcastle. A chamber substation was selected due to apparent space restrictions to site. Liaison with client, architect, structural engineers and site electricians was part of the process used to develop the final solution.
TECHNICAL SITUATION
Design was delivered according to Ausgrid's latest standards for chamber substation layout, fire rating, transformer sizing, high & low voltage interconnection to existing infrastructure and local environmental considerations.
The site was identified to be under the 1:100 flood level, this meant a non-standard arrangement of an elevated chamber floor was required.
Lead-in works were staged to allow design to continue during construction of neighbouring developments. Lead-in conduits were installed ahead of schedule to avoid breaking up footpaths again once the construction of Eaton Apartments was scheduled to begin.
SERVICES PROVIDED
Application to Ausgrid;
Site Electrical Survey;
Concept Design;
ASP3 design;
Earthing design;
Easement design;
Submission of design to Ausgrid;
Attend Pre-construction meetings.