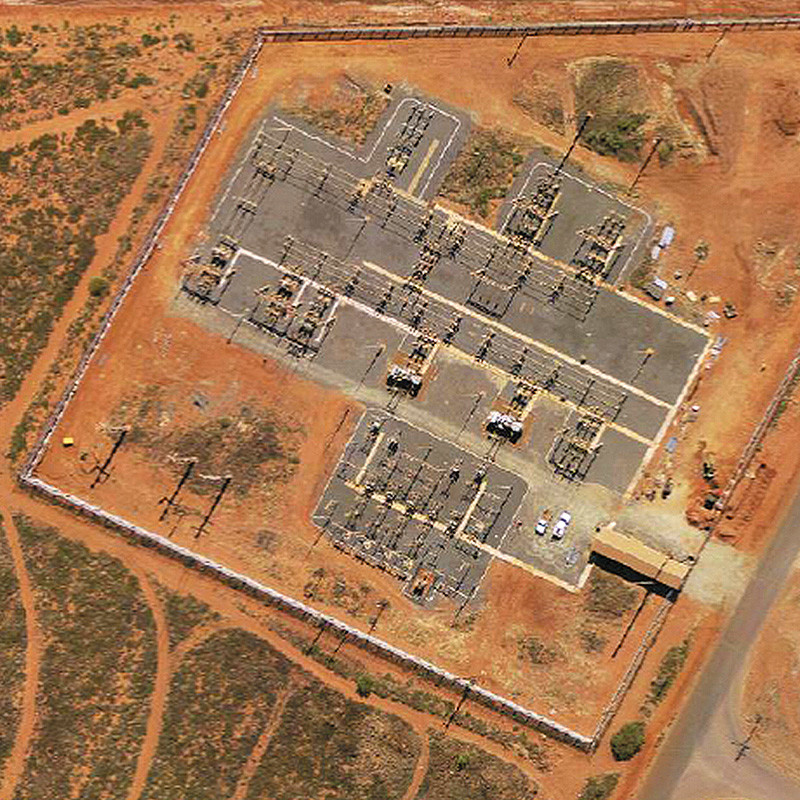 CLIENT: HORIZON POWER
LOCATION: Port Headland, WA
SCOPE:
Develop the primary, civil,structural and secondary, SCADA and Communications design for a new transformer and switchboard, new switchroom at Wedgefield Substation.
TECHNICAL SITUATION
APD was engaged to complete the following tasks related to the design:
Equipment review (Primary Eqpmt, power transformer & switchboard);
Civil, structural & primary designs for new transformer, switchroom, switchboard & associated outdoor switchgear;
Protection & substation design including schematics, schedules, material lists, panel layouts & termination drawings;
Calculation of AC & DC loading, Cable sizing;
Earthing, Lightning, Lighting & Cable Rating designs;
Model the multiple overhead lines entering the substation & substation earth grid to determine step & touch scenarios.
SERVICES PROVIDED
Detailed design drawing package;
Engagement of subcontractors for Geotech, Survey and cable thermal studies;
Detailed reports for earthing, lighting, lightning, cable rating, protection, overall design;
Tender Package including Scope of Works and Basis of Design;
Project management;
Construction support.