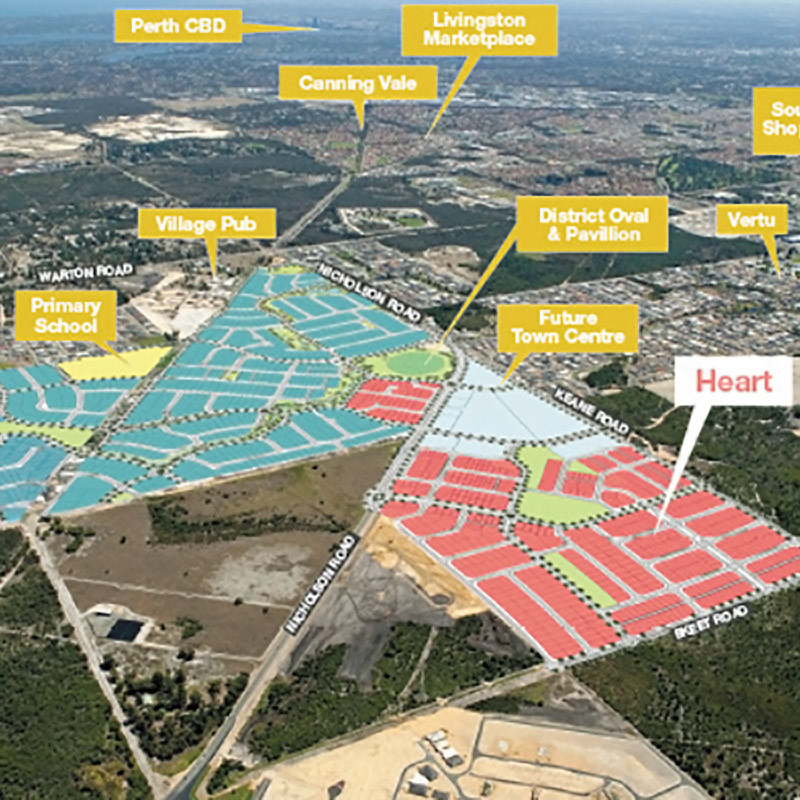 CLIENT: STOCKLAND
LOCATION: Harrisdale, WA.
SCOPE:
Provision of electrical distribution and transmission design, street lighting design and NBN pit & pipe design services, for mixed commercial and residential multi-stage development.
TECHNICAL SITUATION
APD were engaged to provide the following services for this multi-stage development:
Technical assistance and proposal for removal and relocation of 132kV transmission lines;
Consultation and development of HV & LV electrical distribution and NBN pit & pipe distribution Master Plans;
Detailed HV & LV underground and overhead electrical designs to Western Power standards;
Detailed fibre-ready 3rd party pit & pipe reticulation designs to NBN standards;
Project management and liaison with Western Power & NBN to ensure respective engineering design compliances;
Street lighting design using AGi32 software to meet AS1158 and Council requirements;
Ongoing technical support throughout design and construction phases;
On-site engineering support with contractors and utility construction managers.
SERVICES PROVIDED
Project Management;
Concept & Master Planning;
132kV Transmission Asset Relocation Design;
Detailed Electrical Distribution Design;
Detailed 3rd-Party Pit & Pipe Design;
Street Lighting Design;
Engineering Construction Assistance.