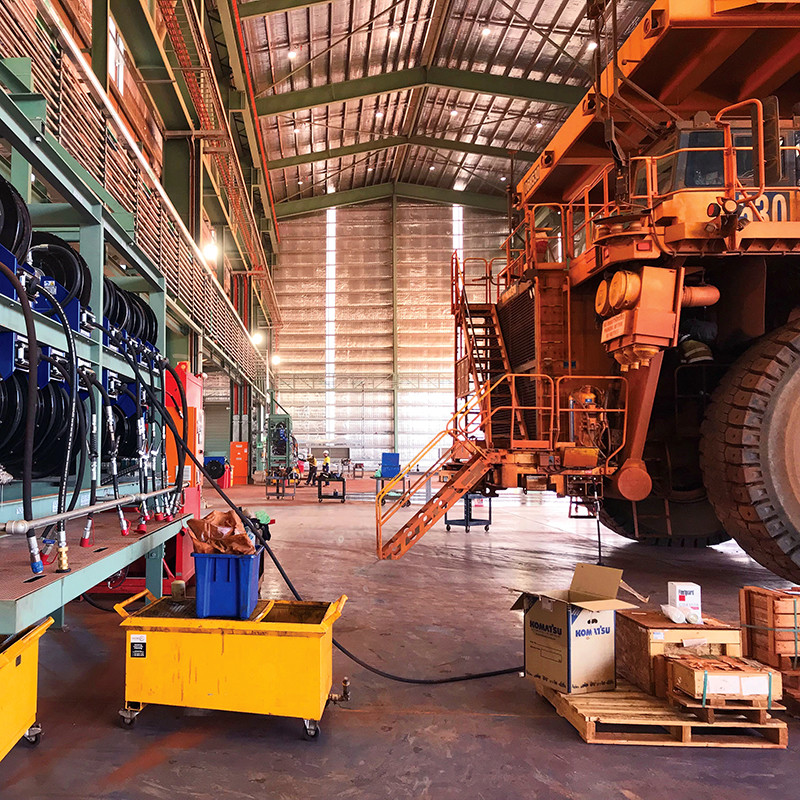 CLIENT: Rio Tinto (Nammuldi and Silvergrass East)
LOCATION: Pilbara, WA
SCOPE:
PLC & SCADA development, testing & commissioning.
TECHNICAL SITUATION
The Silvergrass East Project required the construction of new and extension to existing Non-Process Infrastructure (NPI), including new Heavy Mine Equipment (HME) Service Bays, a Light Vehicle (LV) Workshop, and a Bulk Re-Fueling Facility. The NPI was constructed over two main areas – the Nammuldi central mine services and Silvergrass East mine services.
APD Engineering successfully delivered & integrated the control systems for the new lubrication racks for the HME service bays and the LV Workshop and the Bulk Re-Fueling Facility.
SERVICES PROVIDED
PLC & SCADA Development;
Factory Acceptance Testing;
Site Commissioning;
Operational technologies used include: Schneider PLC and Operator Interface Panel (OIP), Advantys remote I/O, CISCO switches.