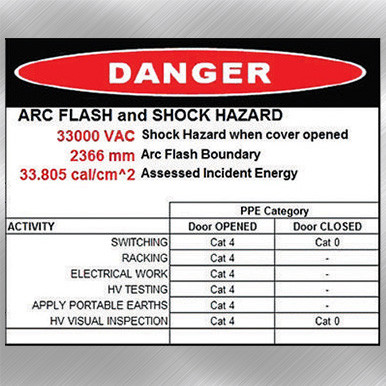 CLIENT: RIO TINTO IRON ORE
LOCATION: West Angelas, WA.
SCOPE:
Protection grading assessment, Arc flash hazard investigation, and Risk mitigation measures.
TECHNICAL SITUATION
APD were required to:
Review information for client and determine parameters for the assessment;
Model the new substation and DBs in DIgSILENT PowerFactory;
Short-Circuit Analysis to determine the fault level at busses and switchboards;
Determine the protection settings under the temporary and permanent power supply arrangements;
Arc Flash analysis to determine safe working distances and PPE requirements and other risk mitigation measures as per hierarchy of control.
SERVICES PROVIDED
Detailed modelling of the new assets within DIgSILENT PowerFactory;
Protection coordination for the temporary and permanent power supply arrangements (HV and LV settings);
Assessment of the Arc Flash Hazards as per NPFA 70 and IEEE 1584 requirements;
Danger Labels prepared with equipment and PPE classification;
Detailed report outlining the fault level, protection, arc flash hazards and proposed risk mitigation measures following the hierarchy of control.