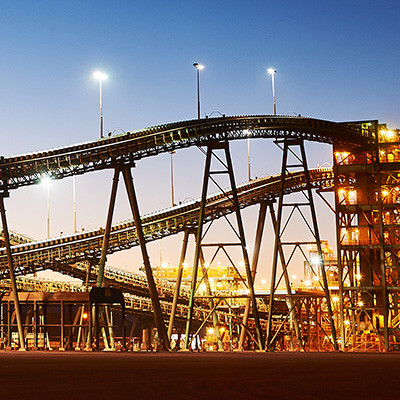 CLIENT: BHP
LOCATION: BHP Mine Area C, WA.
SCOPE:
APD was hired to perform detailed design and development in integrating the conveyor emergency stop system into the plant Process Control System (PCS) at BHP Mine Area C.
TECHNICAL SITUATION
BHP Billiton Iron Ore provided APD with the existing conveyor emergency stop system information such as existing system drawings, specifications and vendor documentation. Starting with this information, APD used the following methodology to prepare detail design, execute the integration and complete the project:
Undertake site verification of old emergency stop system prior to the commencement of design;
Undertake detailed design and software development to enable integration of the upgraded conveyor emergency stop system into the plant PCS;
Liaise with BHP regarding the particular design;
Provide all equipment, personnel and other items necessary to carry out the detail design and commission the integrated system;
Document, authorise and submit all specifications, drawings and test records to the client representative.
SERVICES PROVIDED
Preparation of the detail design required to be approved by BHP;
PLC & SCADA development, testing & commissioning;
Liaising with the various stakeholders;
Construction support;
Site commissioning;
Project delivery.