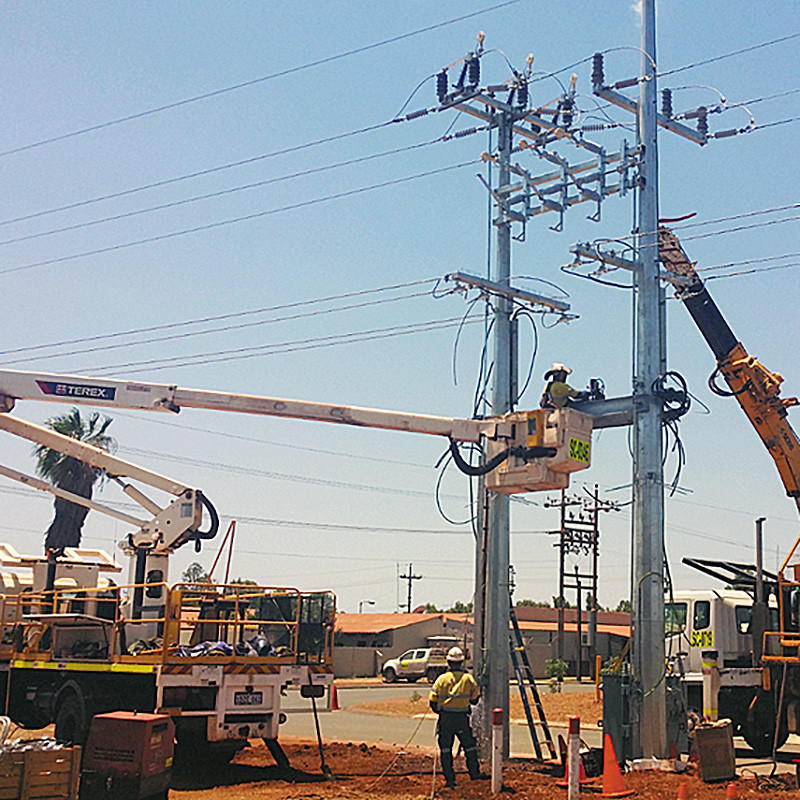 CLIENT: CALTEX AUSTRALIA
LOCATION: Newman, WA.
SCOPE:
Engineering, Procurement and Construction (EPC).
TECHNICAL SITUATION
APD was engaged by Caltex to undertake provide the following EPC services:
Feasibility study to determine the network impact and options to supply the load request;
Prepare budget cost estimates and technical / economic evaluation of supply arrangement options;
Liaise with BHPIOSA to seek approval on the recommended option;
Perform detailed design for the HV and LV installations including powerline modifications and cable reticulation to supply Caltex load;
Prepare the HV submission including the power systems (load flow, short circuit and protection grading), and detailed earthing system design;
Prepare equipment specifications and contractual scope documentation;
Conduct tendering to procure the long lead items and construction works;
Witness Factory Acceptance Testing (FAT), project management and coordinate delivery of the equipment to site and deployment of hired generators;
Prepare and coordinate outage plans with BHPBIOSA;
Obtain a certified traffic management plan and coordinate its implementation on-site;
Community consultation through letter drop, door knocking and public forums;
Provide technical assistance, testing and commissioning, site construction verification and final sign off;
Project close out including as-builts and operate and maintain documentation.
SERVICES PROVIDED
Procurement & Construction Management;
Project & Contract Management;
Site Specific Quality Management System Implementation;
Finance Management & Cost Control;
Feasibility Studies & Concept Designs;
Engineering & Detailed Design;
Budget Estimating & Tendering;
Factory and Site Acceptance Testing (FAT, SAT).