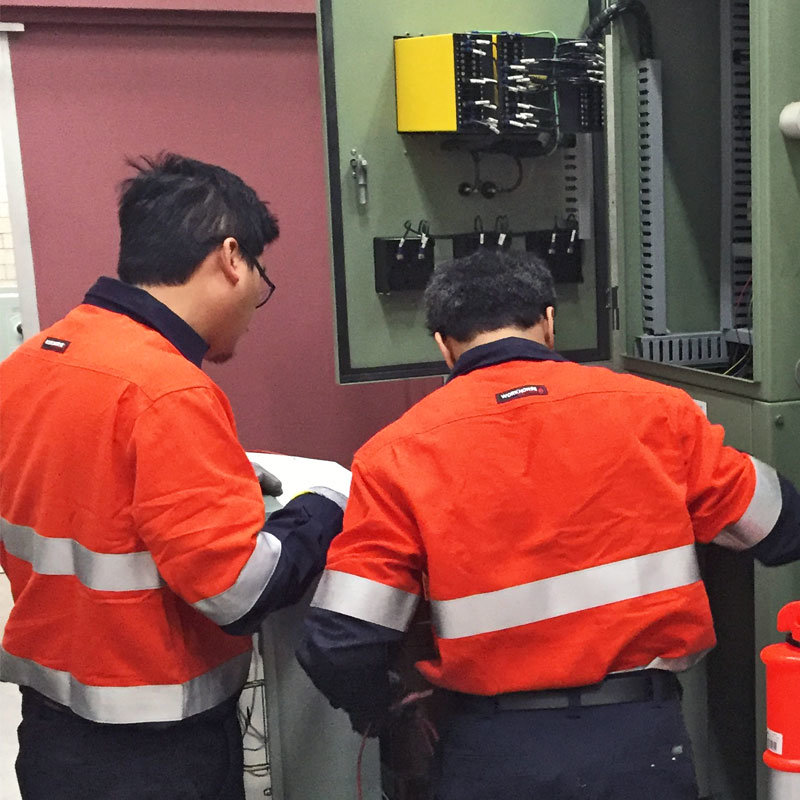 CLIENT: ROYAL PERTH HOSPITAL
LOCATION: Perth CBD, WA.
SCOPE:
Engineering, Procurement and Construction (EPC).
TECHNICAL SITUATION
APD completed the following as part of the EPC contract:
Replacement of 12 x 630A 11kV switchgear of various manufacturers;
Design and installation of new 630A 11kV ABB switchgear panel;
Design, installation and testing of new CT/VTs;
Installation of NMI meters for the Utility incomers and load side;
Replacement of 11kV motorised fuse switch and contractors;
Replacement of 11kV  3 x 760kVAr capacitor banks;
Reprogramming and testing of Power Factor Controller;
Associated interpanel wiring and communication cabling.
SERVICES PROVIDED
Detailed Design, Procurement & Construction;
System commissioning and monitoring of performance;
Site Specific Quality Management and Safety management;
Finance Management & Cost Control.