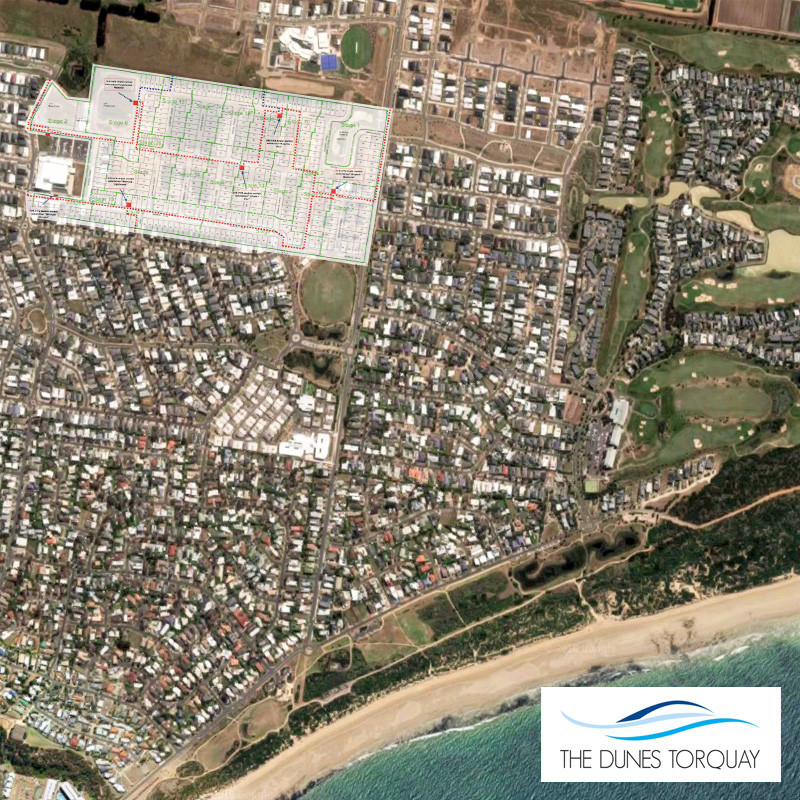 CLIENT: THE DUNES, TORQUAY PTY LTD
LOCATION: Torquay, VIC
SCOPE:
APD were selected as the successful electrical consultant to deliver complete designs and project management of the electrical and communications infrastructure for The Dunes Estate land development.
TECHNICAL SITUATION
APD were engaged to provide a full design, project management and as construct detail service after the developer decided not to continue with the previous electrical consultant. APD were engaged to assess the status of the development in its current state and provide the necessary services for this multi-stage urban development.
SERVICES PROVIDED
Electrical Supply Application Process (Customer Initiated Augmentation Works – CIAW option 2);
Detailed Electrical HV/LV Reticulation Design for stages 9-12;
Street lighting design to meet AS1158 and Council requirements for stages 9-12;
Communications pit and pipe design;
Asset Recording of electrical and communications infrastructure;
As constructed plans for electrical and communications assets;
Complete Project Management (PM2) of Electrical works through the compliance process with Powercor.