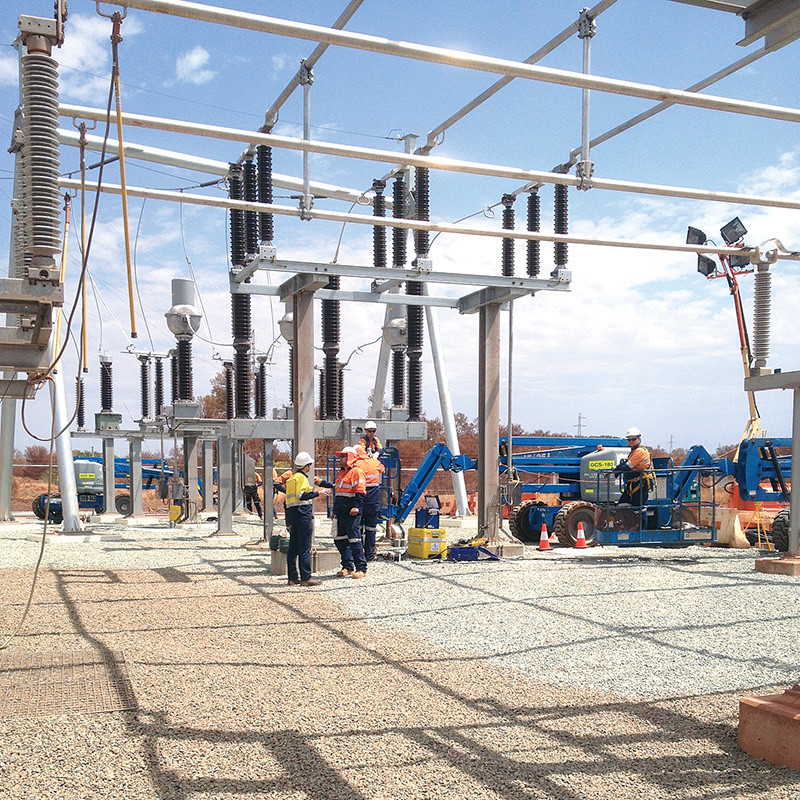 CLIENT: BHP
LOCATION: Jimblebar Mine and Multiple Newman Sites, Pilbara, WA
SCOPE:
APD Engineering was engaged by BHP Iron Ore to provide HV Testing, Commissioning, Engineering Support & Design Revisions for their Jimblebar Mine Expansion.
TECHNICAL SITUATION
The HV augmentation involved major reinforcement of the network including the construction of 2 new substations at Jimblebar and the Newman Power Station sites and the upgrade of 5 existing substations at the Newman Power Station, Newman Township, Homestead Creek, Jimblebar Village and Shovelanna. This engagement required APD to deliver HV Testing and Commissioning, Engineering Support and Design Consultancy advice and revisions across the following network assets:
132kV Network – including Busbars, Circuit Breakers, Disconnector Switches, Surge Arrestors, Capacity Voltage
Transformers & Current Transformers;
132/66, 132/33 & 132/11kV Power Transformers;
33 and 11kV Switchboards;
Earthing, Lightning, Protection and Control Systems;
Lines and Cables;
Substation Ancillary Systems (e.g. AC/DC, SCADA/Comms).
Some of the challenges successfully addressed:
Large components of key critical tasks to be completed within shut-downs;
Tight timeframes and strict schedules;
Rectification of design issues during Testing & Commissioning.
SERVICES PROVIDED
Testing & Commissioning;
Network Design & Engineering Consultancy Advice.