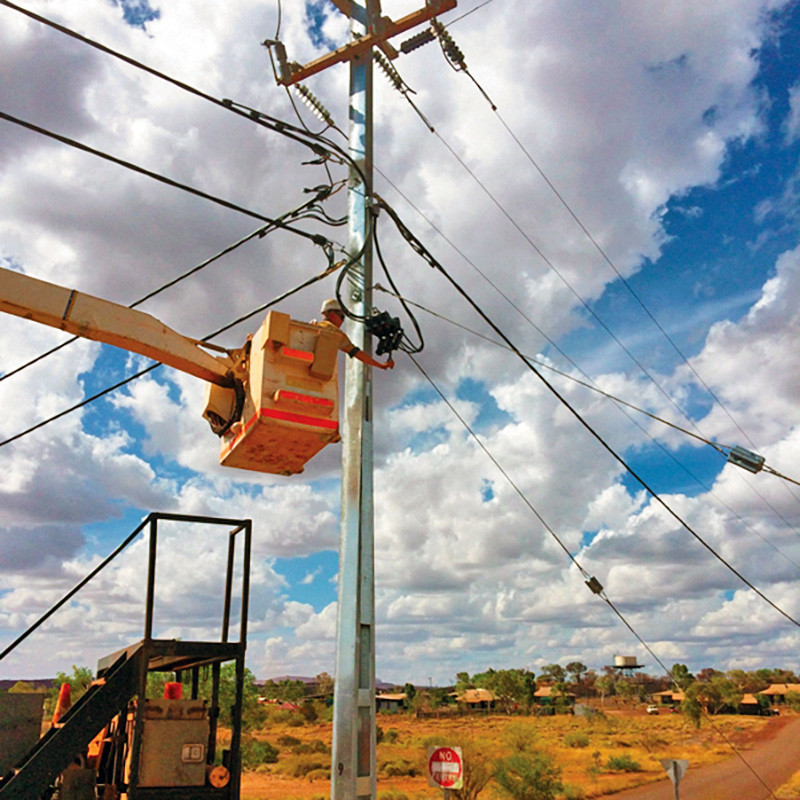 CLIENT: Western Australian Housing Authority
LOCATION: Kimberley, Pilbara and Central Desert Regions, WA
SCOPE:
Provide network and power station capacity upgrades to remote aboriginal communities.
TECHNICAL SITUATION
12 x new Step Up Transformers and 16 x new/replacement Step Down Transformers;
4 x LV Switchboard Replaced with control and protection. Other communities had switchboard modifications;
5 x new Ring Main Unit HV Switchgear;
4 x DC charger and battery systems replaced;
3 x New Switchrooms (in shipping container) with duel air conditioning, lighting and emergency lighting, emergency push bars, smoke alarms;
4 x Replacement of Diesel Generators and their fuel and cooling systems;
4 x new Fuel Tanks, Day Tanks and related pipe work;
Over 7km of HV and LV underground cable;
Over 5km of overhead powerline upgrades, service extensions and connections.
SERVICES PROVIDED
Community Liaison & Aboriginal Employment;
Procurement & Construction Management;
Project & Contract Management;
Site Specific Quality Management System Implementation;
Finance Management & Cost Control;
Engineering & Detailed Design;
Tendering & Reporting;
Factory and Site Acceptance Testing (FAT, SAT).