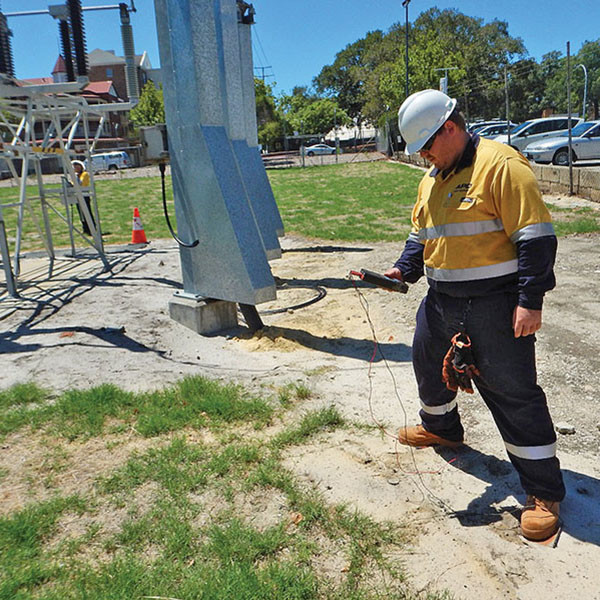 CLIENT: WESTERN POWER (WPC)
LOCATION: Perth, WA.
SCOPE:
Site Inspection, Earthing Design & Drawings, EPR Hazard Assessment on 3rd Party Assets, Current Injection Testing.
TECHNICAL SITUATION
As part of this project, APD's Earthing team carried out the following tasks:
Site inspection for 6 zone substations (including indoor multi-level sites);
Redline mark-up of existing earthing installations (sites older than 40 years);
CDEGS modelling and assessment of step and touch hazards in and outside the substation's perimeter fence;
EPR and Induction hazard assessment on 3rd party assets (e.g., water/gas pipes and telecom installations);
Earthing design and drawings for GIS and AIS installations (132kV primary assets);
Conductor rating (ampacity) studies;
Construction pricing estimates and preparation of safe method documentation;
Current injection testing and measurement of potential step and touch hazards.
SERVICES PROVIDED
Soil testing and site inspection;
Redline mark-up of substation drawings;
Detailed earthing studies (using CDEGS);
Current split Calculations;
EPR/induction studies for 3rd party assets;
Earthing design for new AIS/GIS Assets;
Conductor sizing (ampacity) studies;
Construction cost estimate;
Current injection testing;
Model validation works;
Safe Work Method documentation.