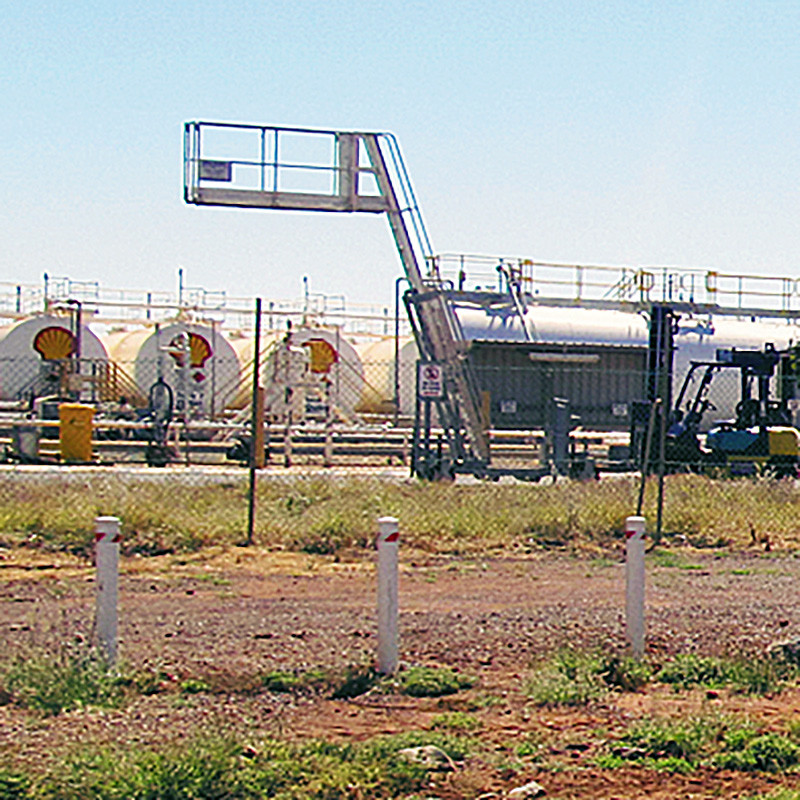 CLIENT: SHELL AUSTRALIA
LOCATION: Karratha, WA.
SCOPE:
Engineering, Procurement and Construction (EPC).
TECHNICAL SITUATION
APD was engaged by Shell Australia to:
Complete an On-site audit of the Shell depot infrastructure and met with key personnel;
Develop the concept design including the connection to the Karratha airport 630kVA 33kV 415V substation, installation of an LV cable connecting the Shell depot to the substation and the installation of a pillar, customer meter and fuses;
Perform Power systems analysis to confirm cable sizing and protection grading requirements;
Prepare detailed drawings including single line diagram, electrical reticulation and conduit and trench;
Document in detail the scope of works;
Tender and procurement management for construction;
Undertake project and construction management;
Provision of engineering construction assistance;
Develop the cutover methodology and coordinate the outage and hire of standby generation;
Validate testing and commissioning results;
Prepare as–built drawings.
SERVICES PROVIDED
Procurement & Construction Management;
Project & Contract Management;
Site Specific Quality Management System Implementation;
Finance Management & Cost Control;
Engineering & Detailed Design;
Tendering;
Site Acceptance Testing (SAT).