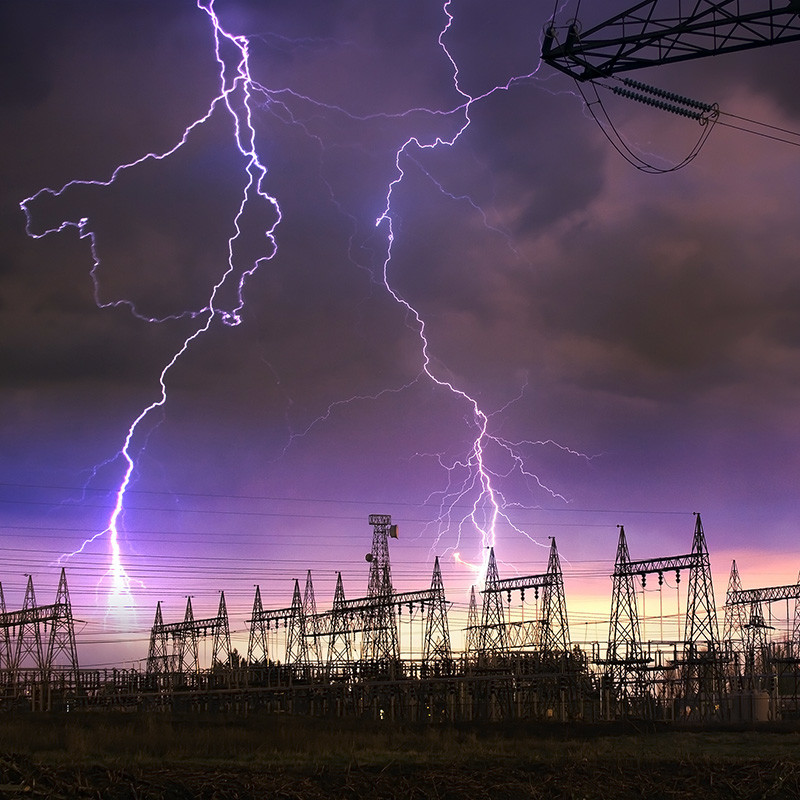 LOCATION: SOUTH AUSTRALIA
SCOPE:
APD Engineering were engaged by ElectraNet to undertake Insulation Coordination and Reactor Switching Studies for a 275kV substation in South Australia. Advanced studies based on PSCAD/EMTDC modelling were carried out to ensure the safe operation of the substation through surge protective devices.
TECHNICAL SITUATION
The 275kV substation is connected to 2 nearby substations via 275kV overhead transmission lines and to a 3rd substation via a 132kV overhead transmission line. A new Reactor bay is constructed to install a 50MVAr, 275kV Reactor within the substation. The substation transformer (275kV/132kV), Reactor, Circuit Breakers, CCVTs, and other HV equipment need protection against potential lightning surges arriving via transmission lines and against possible switching surges. This protection against fast-front surges was evaluated in this study and a complete insulation coordination for the safe operation of the substation was achieved.
SERVICES PROVIDED
Insulation Coordination studies;
HV Design review;
PSCAD / EMTDC model of the substation;
Transmission Tower modelling for lightning studies;
Reactor Switching studies;
Circuit Breaker assessment;
Surge Arrester performance verification;
EMT Simulation;
Fault Current analysis;
Transformer Surge protection.